Dr. Quanda Johnson DDS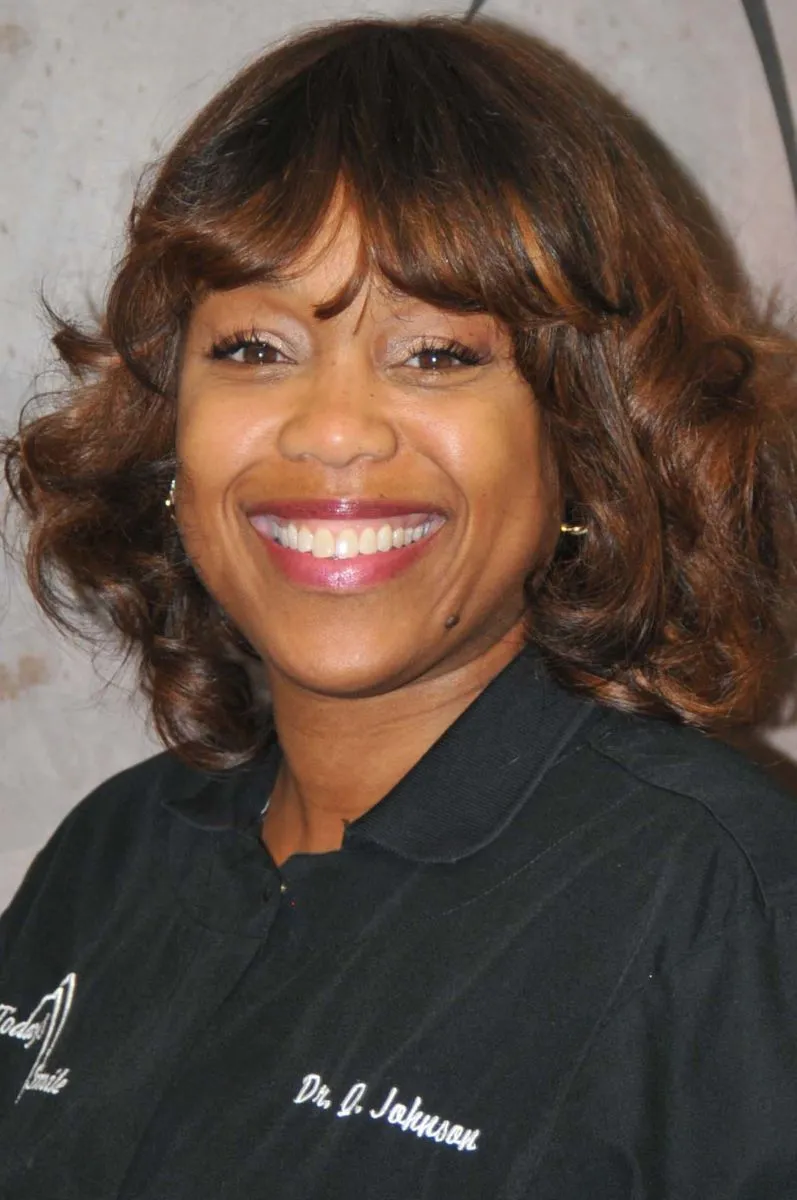 Dr. Quanda Johnson knew what her calling was as a little girl. She always wanted to be a dentist. As a child she drew a picture of a tooth and spoke to the class about being a dentist. It's that long-time passion that keeps her patients coming back. "It's a blessing to know what you want to do and be able to do it". Dr. Johnson says, her love of dentistry and care for her patients has made her dental practice warm and personal. "There's not a patient here that I don't know personally and I work hard to keep it that way," Dr. Johnson adds.
Dr. Johnson's passion and love for dentistry is transferred to her patients. She has become like family to many and is on the guest list for many graduations, christenings, and other family events. Dr. Johnson has even been the first person a young patient calls when their tooth falls out. This family dynamic has been important in her practice. Many patients have seen her family grow through the years; and know her children by name. Our motto is "We cater to the whole family"!
With her husban James and their three children James, Quade and Lauryn, they enjoy visiting new locations to camp. When Dr.Johnson is not spending time with her family she is attending Spear Education Classes and Dental Study Clubs to stay informed of new advancements in dentistry.
Our Team
Our team includes, several dental hygienists, a dental assistant and a front office administrator. Our team boasts a level of expertise second to none and a familiarity with our patients to help put everyone at ease.
Jill - Office Administrator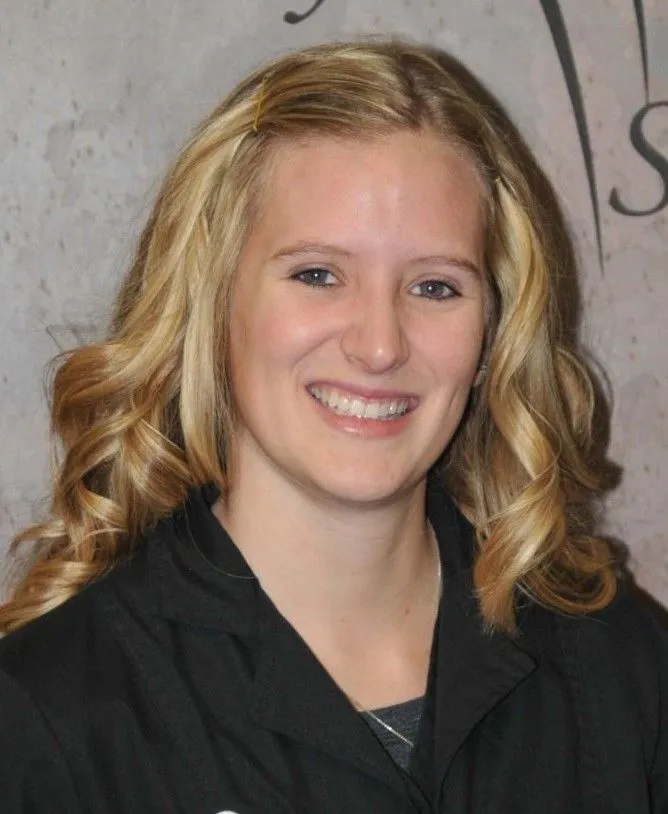 Jill has been a part of our team since June of 2013. Jill graduated in 2010 from Baker College with a Medical Receptionist Certificate. As the Office Administrator, and front line of the office, Jill truly loves her job!
Jill feels like the most rewarding part of being a team member at Today's Smile is to see the difference Dr. Johnson makes helping patients achieve ideal results. She likes how our team puts an emphasis on helping patients understand what is necessary to be healthy overall. Our relationship with our patients is our first priority and we pride ourselves on being thorough and complete with every patient so they are informed and prepared.
In her free time Jill enjoys going up north with her family and husband Spenser to spend time outdoors. Her first born is little Kylee, who was welcomed on May 10, 2018. She and her husband are enjoying their bundle of joy!
Amber - Dental Hygienist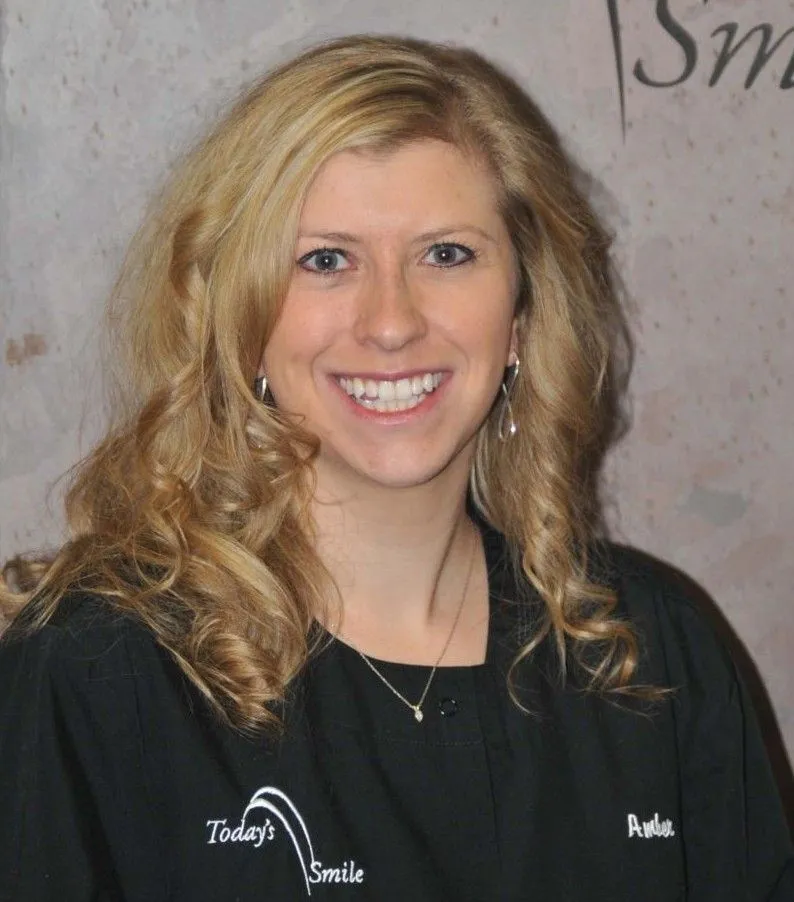 Amber graduated from Ferris State University in 2010 with an Associates Degree in Applied Science-Dental Hygiene. As a dental hygienist at Today's Smile Amber takes great pride in caring for and treating patients. She feels that the greatest achievement is to help patients value and understand the connection between their overall health and the health of their mouth.
Amber is proud to be part of such a great team and work with Dr. Johnson to help patients achieve ideal health. We prepare for every visit in advance to make sure the patient experience is the best it can be. Our team stays up to date on the latest advancements in dental technology and education to ensure you receive superior care.
Amber has been married to her husband David since 2012. They have five year old little boy, Jameson; and two year old Rowen who are their pride and joy. They will be expanding their family as they are expecting a new little one in April 2018. Together as a family they enjoy traveling, cooking, and visiting new restaurants. In her free time she likes reading, sewing and crafting.
Jenny - Dental Hygienist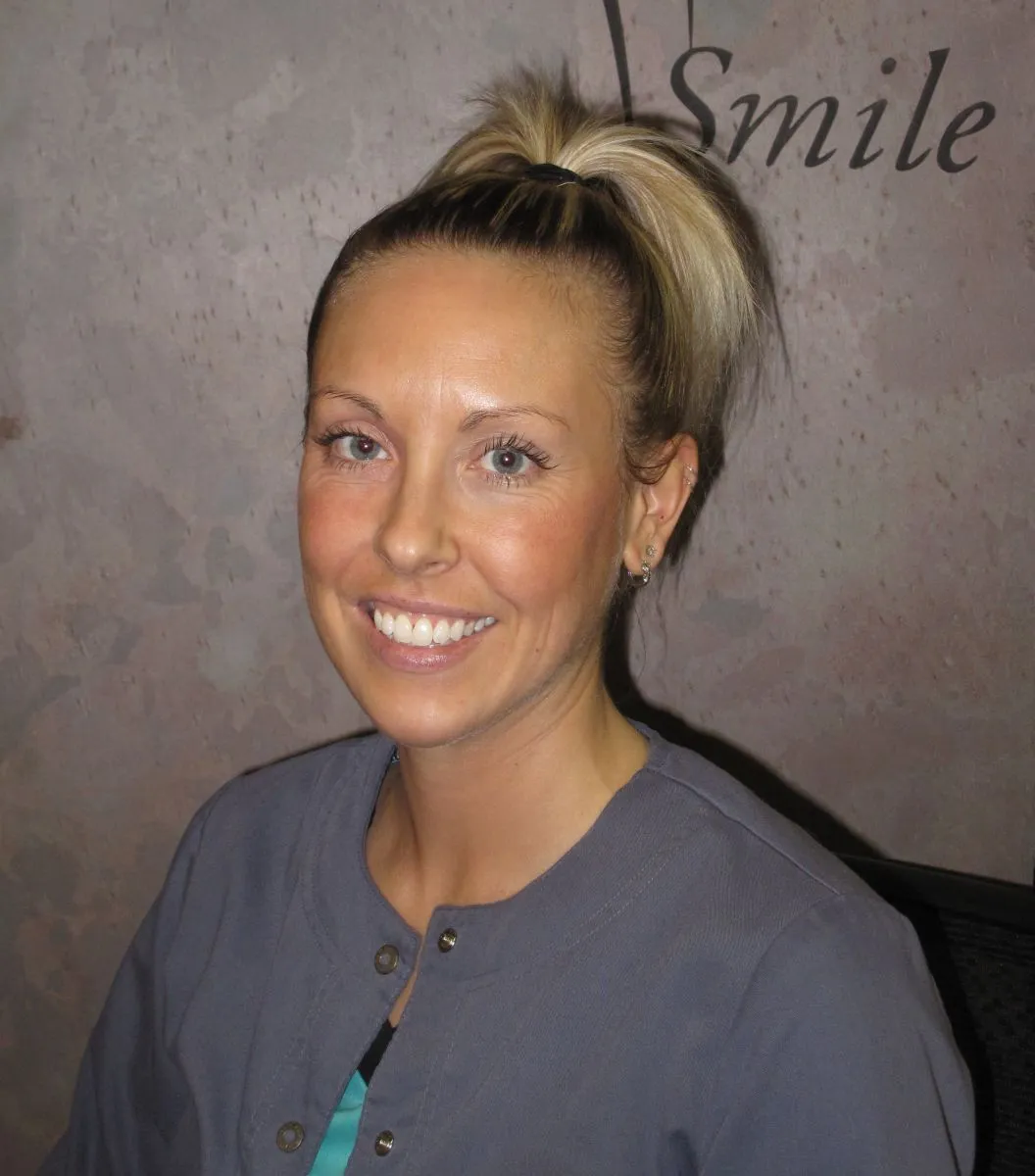 Jenny graduated from Baker college in 2012 with an Associates Degree in Applied Science-Dental Hygiene. As a dental hygienist at Today's Smile, Jenny takes great pride in caring for and treating patients. Her greatest reward is to educate her patients and to see the results when recommendations are followed. She loves to see patients back for their routine visits and the improvements to patients' overall oral health over time.
Jenny has been married to her husband Joe since 2009. They have 2 furbabies that they love to spoil and snuggle. They enjoy spending time outdoors together doing many different activies including biking, hiking, and being upnorth on the lake.
---
Stephanie - Dental Hygienist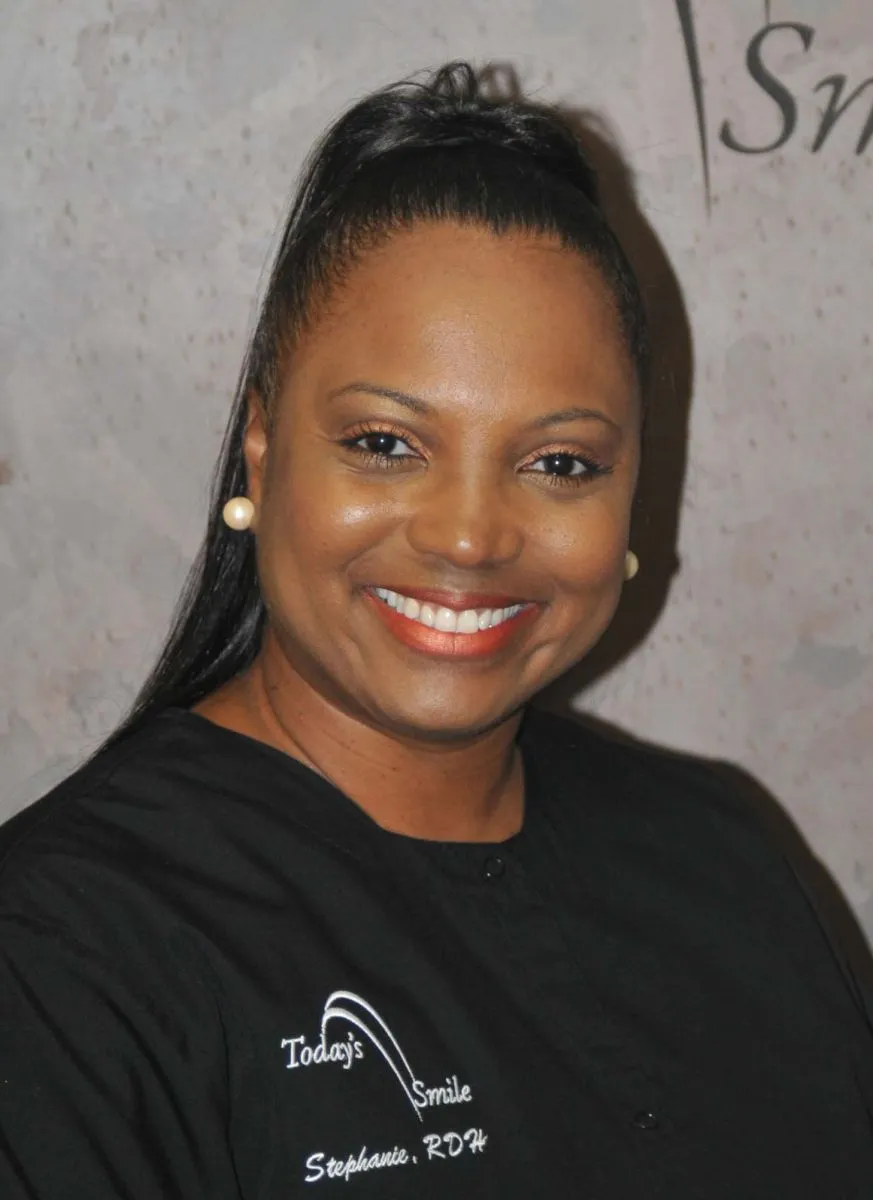 Stephfanie is part of our hygiene department that has been working with Dr. Johnson for over 13 years! She has an exceptional personality and always knows how to put a smile on your face!